Features
Timed Exercise
Lifetime Access
Target audiences
All Sales People
Managers
Team Leaders

Rapid Rounds – Yes Questions
This is a RAPID Round Training Exercise
You will need to Identify the Correct YES Questions
With our Rapid Rounds Timed Training Exercises you will be presented with a pair of questions, One will be Correct Question type & One will not, you must identify the Correct Question for each pair.  Test your knowledge, and see how many you can get in the allotted time.  This is a Timed Exercise.
This will Test Your Ability to Quickly Identify Question Types
The purpose of the Rapid Rounds Timed Training is to get you to think quickly.
Take this course daily to improve your Word Tracks and increase your Close Ratios
---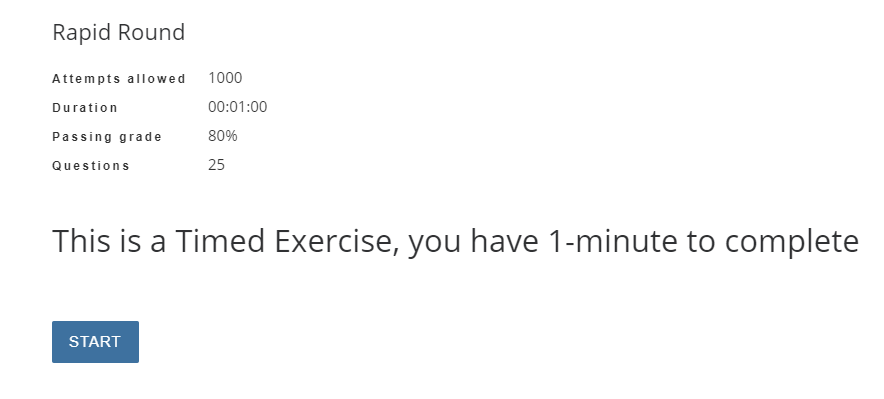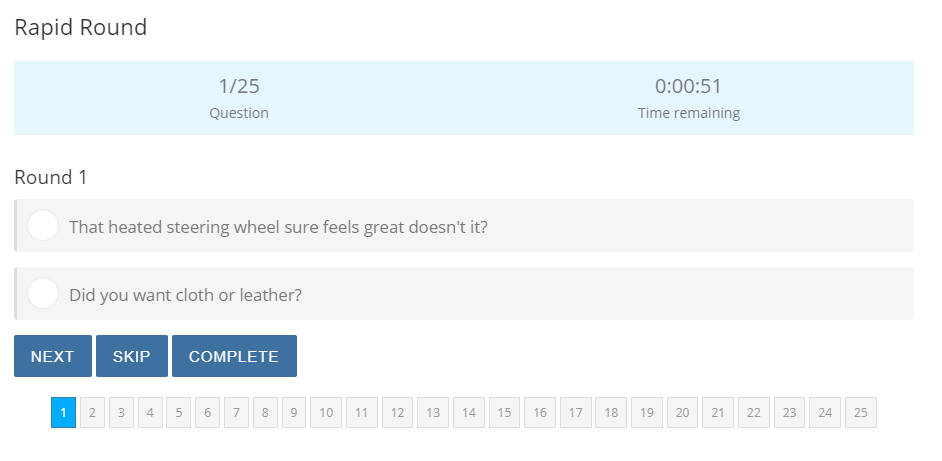 Course Content:
1 Training Segment Rapid Round Quiz (Timed Exercise)
NOTE:  Once you start a Rapid Round you MUST Complete it, the timer keeps ticking away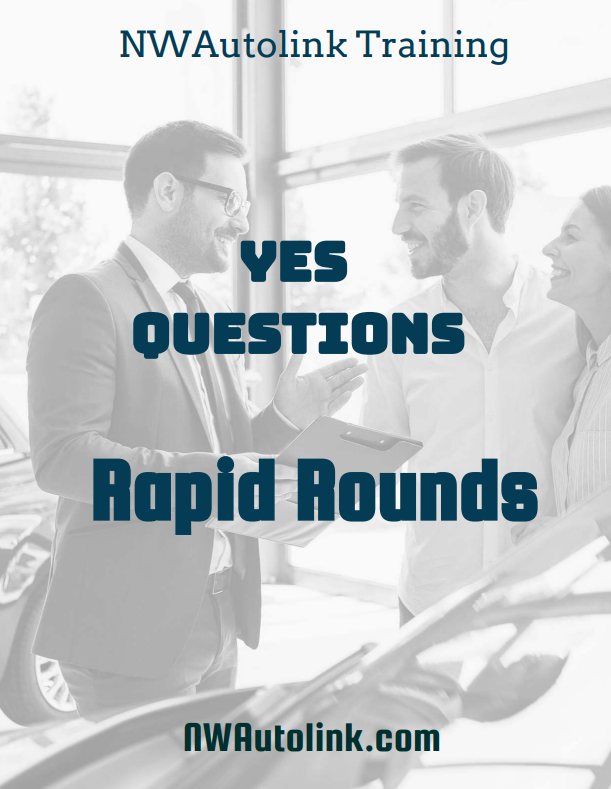 "Rapid Rounds – Yes Questions – Course"
Available to you in your Course Profile
Review or Take it as many times as you like during the course period
(You will have Lifetime Access to the course)