Description

ATTENTION: Salespeople and Managers…
"Finally… A Comprehensive Handbook Full of Tips to Help You Find Your Motivation!"
Uncover the Secrets to Finding the Motivation You Need to Finally Reach Your Goals!
Do you tend to set lofty goals, but quickly lose motivation to work toward them, ultimately abandoning them when you face challenges?
Do you lack the motivation you need to reach your goals?
Do you wish you have more self-discipline?
Do you want to change your mindset, so you can finally accomplish your goals, but don't know where to start?
If you answered yes to any of these questions, then the problem may be a complete lack of motivation.
What Are Your Excuses For Not Reaching Your Goals?
If you don't have motivation, it will be impossible for you to reach your goals and achieve the success that you desire.
If you want to accomplish your goals and find success, then you have to find your motivation. But how do you know if you lack the necessary motivation to achieve your goals?
Here are some common signs that you may need help finding your motivation.
You don't feel like you are deserving of the accomplishment.
You feel like you've taken on more than you can handle.
You're afraid to ask for the help you need.
You're worried about what others will say about your accomplishment.
You're afraid of reaching your goals.
You're hiding something about yourself.
If any of these signs apply to you, then you don't have the motivation to reach your goals.
The good news is you can start to recapture your motivation today.
Allow me to introduce to you…
"101 Self Help Tips"
101 Tips To Find Motivation And Reach Your Goals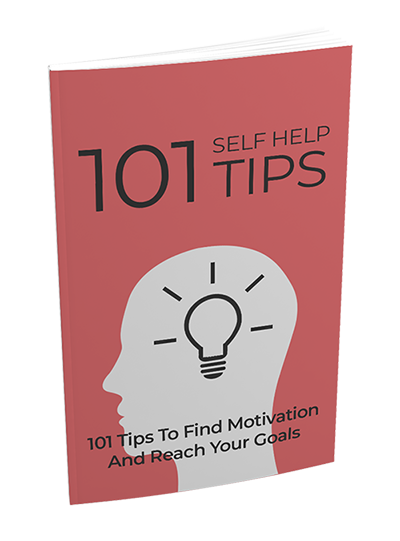 Here's exactly what you'll get inside the course:
Ebook Guide
Here's what you'll discover in this guide:
You'll find the motivation you need to drive yourself forward to accomplish your goals and change your life.
You'll become more self-disciplined to lead a more successful life and accomplish whatever you put your mind to.
You'll develop your time management skills, so you have the time to do what you want and accomplish all your goals.
You'll learn how to change your negative thoughts into positive ones, which will give you the best shot at staying motivated.
You'll learn how to set attainable goals that will allow you to stay motivated and encourage you to accomplish all your goals.
And much, much more…
SPECIAL BONUS FOR TAKING ACTION!
Point-By-Point Checklist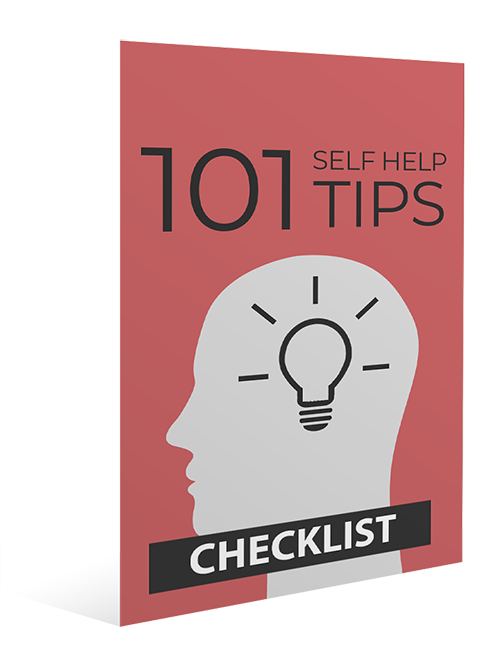 View or print this handy checklist so that you can check off each point.
It is like a summary of the entire guide but in actionable, bite-sized points so that you can successfully get through the course.
Get Your FREE Copy Here