Features
Program Outline
Custom Designed Holiday eCards
Christmas eCard Galleries
New Years eCard Galleries
Halloween eCard Galleries
4th of July eCard Galleries
Season Greetings eCard Galleries
Thanksgiving eCard Galleries
Ongoing Updates on eCards and Galleries
320 Holiday eCards and Growing
Available Online at Anytime
Download to your device
Lifetime Access
Target audiences
All Sales People
BDC Agents
Customer Relations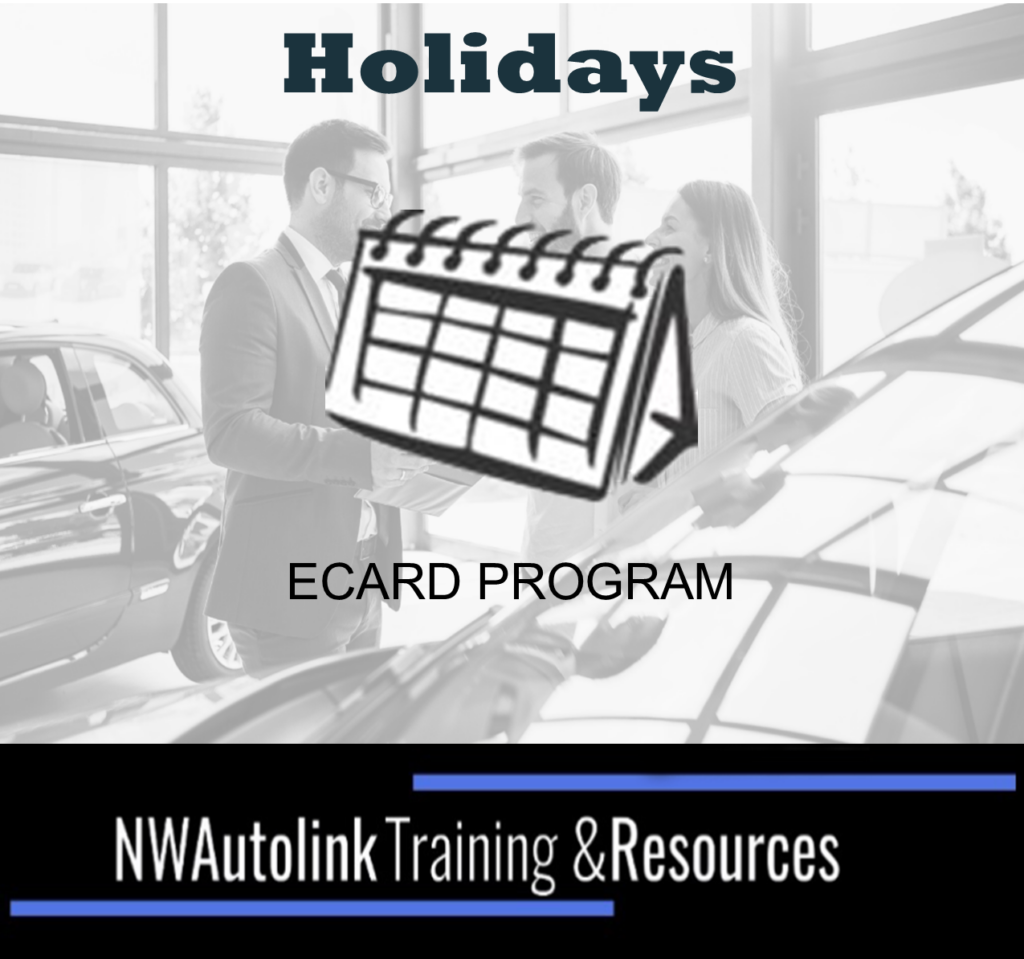 Customer Retention STARTS Here…
INCREASE RETENTION RATES WITH A HOLIDAYS ECARD PROGRAM
Over 320 Holiday eCards and Growing
Sending your customers Holiday eCards is a proven way to build relationships and increase customer loyalty and retention. Sales representatives who participated in a program of regular card mailings to their clients during the Holidays showed a better customer retention rate than those who did not.
These relationships are key to your success, like all relationships, they require time and attention to remain strong. Since you often don't have time for personal visits and phone calls (and neither do your clients), customer Holiday eCards are a great personal way to maintain a bond with your customers. The personal nature of our customer cards, unlike brochures, makes them sure to be read, and remembered.
As loyalty builds in these relationships, your clients will think of you first. Loyal customers tell their friends, family and coworkers about you and are more likely to give you referrals.

This eCard Series is an Important one to be using with your Customers.
Everyone loves to get noticed on the Holidays, your customers are no different.
Select one of the many Holiday card categories that we offer and let them know  they are more than a car deal.
What You Get:
Program Outline
Christmas eCard Galleries
New Years eCard Galleries
Halloween eCard Galleries
4th of July eCard Galleries
Season Greetings eCard Galleries
Thanksgiving eCard Galleries
Ongoing Updates on eCards and Galleries
Over 320 Holiday eCards and Growing
Download to your device
Available online anytime
Lifetime Access
Over 320 Holiday eCards and Growing
Customer Retention STARTS Here…
[DISPLAY_ULTIMATE_SOCIAL_ICONS]