These are Stand-a-lone products that are available to Non Dealer Members, you do not have to have a membership to purchase these.  Expand your Knowledge & Skills  through Continued Education.   All of these are available to Dealer Members as part of your Membership, another reason to join our ranks of Sales Professionals.  Make your selections, add them to the cart and Pay with a Credit card Securely through PayPal.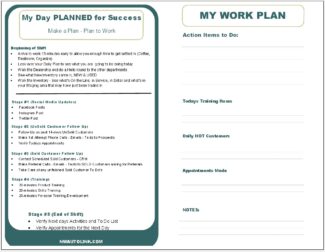 My Day Planned for Success
This is a one page Daily Activity Planner designed to keep salespeople on track and on task.  It should be printed out daily and used.
It gives a 5-Step Daily Plan for Salespeople to work off of and a time frame for doing it.
Form Details »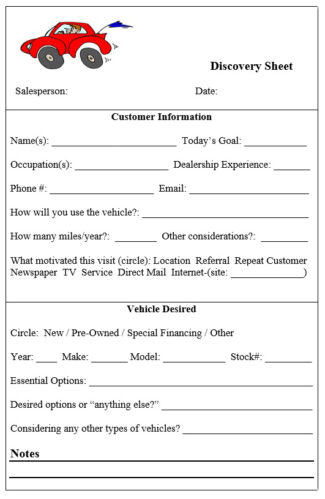 Customer Discovery Sheet
A Customer Discovery Sheet is used by a salesperson when conducting an interview, fact finding or during the Discovery Step in the Sales Process.  This allows the salesperson to write down the basic and important information about the customer and what they are looking for.
Form Details »
"Let NWAutolinks revolutionary training keep you focused and moving forward."
"Utilize our unique Virtual Training Sessions to increase your knowledge and stay ahead of the competition."
"With our online training content you can increase your skills, stay motivated and gain knowledge at anytime from anywhere."