Features
16 Segments
15 Quizzes
108 Questions
15 Audios
Lifetime Access
Target audiences
All Sales People
Trainers
Managers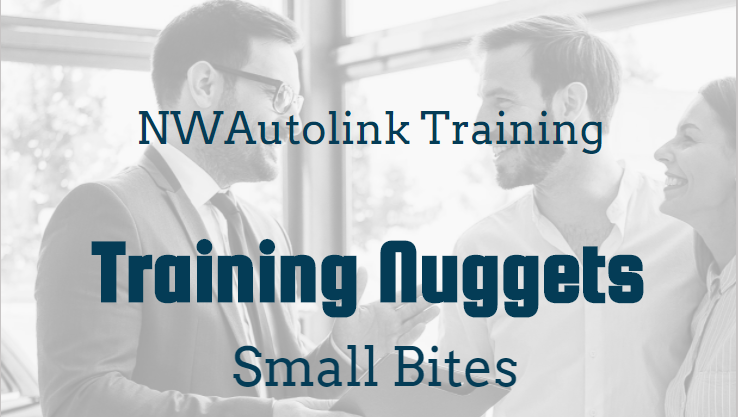 Training Nuggets
Training Nuggets are Training Sessions delivered in "Small Bites".  These training segments are designed to be Informative, yet Quick.  With our Small Bites of training, you will get an overview of the subject, a taste to get you started.  The information presented is a short version of the subject.  They cover a broad spectrum of topics.  Designed for Speed, but tailored with practical information.
Some Uses for these Bite Size Nuggets:
Sales Meetings
Sales Training
Downtime Training
Quick Refresher
New Hire Training
This type of a Training Segment is for a Quick, sort of a Flash Training Session and not meant as a deep dive, we have those as well.  When time is limited and you need to put a little extra spark in your day or a quick pick me up, then these Training Nuggets will do the trick.
Included in this Course:
16 Segments
15 Quizzes
108 Questions
The "Training Nuggets" Course will be Available to you in your Course Profile
Review or Take it as many times as you like
(You will have Lifetime Access to the course)