Sending customer cards is a proven way to build relationships and increase customer loyalty and retention. A recent study at a large company compared sales representatives who participated in a program of regular card mailings to their clients (at least 4 per year) with those who did not. The sales representatives who participated had a 5% better customer retention rate than those who did not.

The relationships that are key to your success, like all relationships, require time and attention to remain strong. Since you often don't have time for personal visits and phone calls (and neither do your clients), customer cards are a great personal way to maintain a bond with your customers. The personal nature of our customer cards, unlike brochures, makes them sure to be read, and remembered.

As loyalty builds in relationships, your clients will think of you first. Loyal customers tell their friends about you and are more likely to give you referrals
We have eCards for most occasions and our Creative Department is working hard on adding more.
Some of the eCards Categories that we have:
Birthday
Anniversary
Christmas
Halloween
New Years
Thank You
4th of July
Thanksgiving
Memorial Day
Appointments
Season Greetings
Checking-in
There are several ways to use the Customer Cards that we provide for you.  We have listed some of the more often uses and how to implement them.
Introduction to Customers 
You can use the customer cards as a gateway introduction to new prospects.
When you get a new lead you can select a card as a response, this will most likely be very different from any other sales person.
This is a great way to use these cards.  Don't just send an email reminder, send a card.
A meeting reminder is a great service to your busy customers plus you can greatly reduce "no shows."
And after you have had a Successful meeting send them a Thank You for the Appointment Card, the best one is Thank You for the Sale.
Instead of just sending an email follow up why not use an eCard.
It's different, fun, colorful and unique.
Use several different cards tailored to your customers interests.
Make this Fun so they REMEMBER you.
Referrals are one of the Top 10% Lifelines, they know this and they ask for them.
What a better way to ask, send a nice eCard to your customers asking for referrals.
You must ask each of your customers at least once every 3-months for referrals.
When you have one of your customers send you in a referral be sure to Thank them.
You can send them a Referral Thank You card for sending in the referral.
When you Sell the Referral it's always nice to send them a Thank You gift.
Some dealerships send referral check some send gift cards or you can send a gift basket.
These cards are to be sent on the Anniversary of them Buying the Vehicle from you.
Make this an exciting moment.
Have fun with this and your customers will remember you.
Another fun series of cards you can send your customers is the Holiday ones.
Christmas, 4th of July, New Years, Thanksgiving, Halloween or Seasonal cards.
You can have a lot of fun with this and stand out from the others.
eCards are a great way to stand out and let your customers & prospects know that you truly care and appreciate their support…
With a NWAutolink Dealer Membership you will have access to hundreds of Ready to Use eCards that you can implement into your customer follow-up programs, emails, texts, social media efforts and just about anything else that you may think of.
This is just one of the Many Reasons to have a NWAutolink Membership…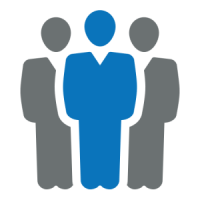 We're Your VIRTUAL Assistant and on your side
NWAutolink is filled with Programs, Processes, Forms, Followup Tools, Spiff Ideas, Meeting Ideas, Motivational Material, HIP Pocket Lesson Plans, Training Information, Quick Tips, Best Practices and our ever growing information base…
Let Us Be Your Virtual Assitant
GET BETTER RESULTS BY UPGRADING TODAY!​